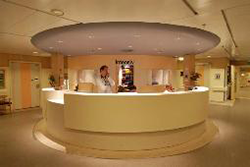 From office furniture and laboratory installations to providing solid surface fabrication solutions for hospitals, clinics, dentists and surgery rooms, we have a unique understanding of working in healthcare environments.
Our team of technicians perform all duties with the utmost consideration for noise and scheduling and take great pride in creating a comfortable atmosphere for our clients' and patients while always limiting our impact on the surroundings.
Whether renovating a small office, waiting room or reception area, or installing a state-of-the-art lab project, we will tailor a plan to meet your project's needs.
We recognize the complexity and special codes involved with laboratory and clean room construction. Preparing for a sterile environment requires forethought and with our experience to do the job properly, you can be assured we are highly cognizant of laboratory clothing requirements and the proper safety equipment to prevent contamination.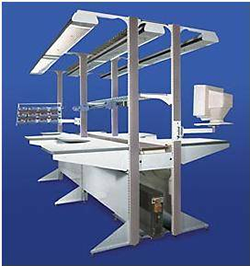 Example projects we have experience with are:
Healthcare and Hospital Facilities
Doctor Offices and Laboratories
Minor Emergency Clinics
Government Healthcare Facilities Renovation
Labs & Clean Room Construction Installation
Manufactured Furniture Installation
Schedule an appointment or call us today! 405.820.3170